Click the menu button to open the menu panel.
Click History and select Clear Recent History…
Choose what you want to delete from the history: …
Click the OK button.
Select Settings, etc. >
2. Settings > Privacy, Search and Services.
3. Under Clear Navigation Data > Clear Navigation Data Now.
Choose which items to delete.
Go to Settings >Safari, then click
Clear history, site data.
Open the "Tools" menu at the top right.
Choose "History"
Click "History"
Click "Clear Browsing Data"
In the "General" tab, check "Browsing history" and "Cookies and other site data"
Click on "Clear Data"
On your Android phone or tablet, open the Chrome app.
At the top right, tap More. History: …
Find the entry you want to delete.
On the right, tap Delete.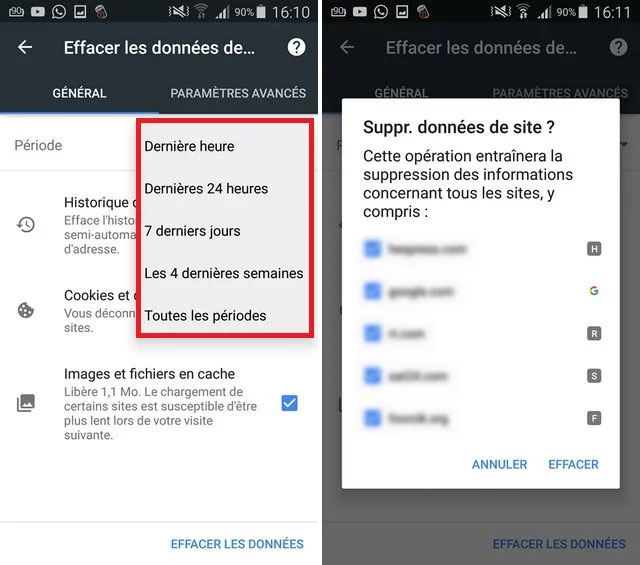 To clear your history and cookies,
Go to Settings > Safari
Tap Clear history, site data.
Deleting history, cookies and browsing data in Safari does not result in the deletion of the information necessary for automatic filling.